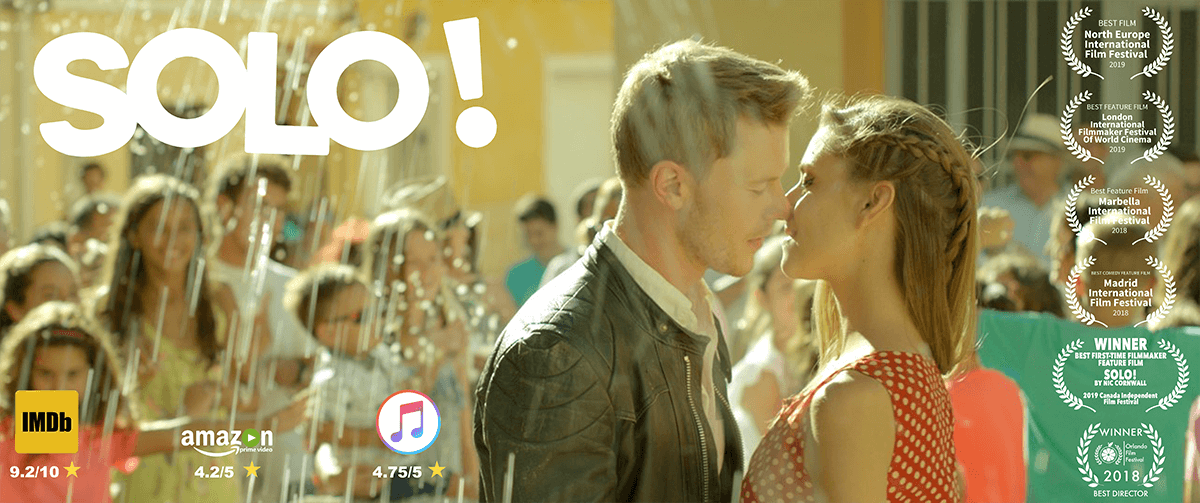 The feature film that we were involved in, SOLO!, is a charming story about a loner who learns the value of community.
It is fitting that the way it was made was truly based upon that sense of community from the incredible and patient villagers of Barx, where we filmed entirely on location, to the team of Spanish students that helped out on our crew, and the amazing heads of department that pulled together on a low budget and challenging time scale.
It also happens to be the cornerstone of how we think about what we do at Little Big Fish, so we have been absolutely blown away for everyone at what has frankly been an incredibly successful festival run, winning at least one major award at every festival it has been in. We were even lucky enough to win Best Film at two separate London Festivals on the same night!
Of course, the real value of festivals is about making contacts, meeting like-minded film-makers and appreciating other films – but winning awards is a massive boost for the ego, an endorsement of the film and a real pat on the back for the community that helped us make it.
Nic Cornwall – Owner Little Big Fish Films